Atlas Abstract & Title | 218-828-3910
A word from the Owner, Nate Jensen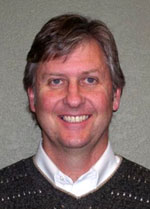 Atlas Abstract & Title, Inc was established in 1994 with a goal of being the best title company in the Brainerd Lakes area. We provide highly personalized service, where you speak directly with your closer or with myself without getting the run-around.
We treat our clients the way that we want to be treated; with honesty, integrity, accountability and trust. We have an old fashioned work ethic:
Do unto others as you would have them do unto you. We treat people courteously and are proud of the personal relationships that we have with our long term clients.
Say what you mean, and mean what you say. At Atlas Abstract & Title, Inc we keep our promises. It's just part of meeting and exceeding your expectations.
If you want the job done right, do it yourself. I personally examine each of the title files and proof all of the title commitments to ensure accuracy on every file. If there is a question or a title issue I will personally work with you to get it resolved.
Take responsibility. The buck stops here. Each of the employees are trained and dedicated to helping you answer your questions and resolve your title issues.
For fast turnarounds, competitive rates, and great personal service, call or e-mail Atlas Abstract & Title, Inc. today at 218 828-3910 or email us at: info@atlasabstract.com.